Coming August 2021 NEW Weather Guard® Truck Boxes
The future of Truck Boxes; New Saddles and Lo-Sides from Weather Guard®.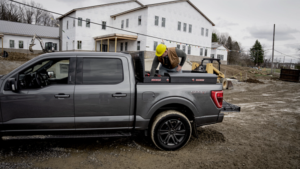 Featuring:
One Key Simplicity – New push button lock – code multiple boxes on a truck or entire fleet to the same key!
High Security Locking System – Improved security with new high security locking system provides unpatch protection.
PowerSync™ Technology – With a sleek new design, the new boxes are PowerSync™ compatible with new interior truck box lights & remote keyless entry.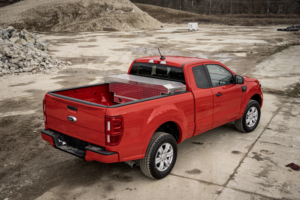 Perfect for:
Commercial construction
Residential contractors
Facilities maintenance
All traders
Upfitters
Fleet Managers
Car & Truck Enthusiasts
General Facility Maintenance
Key product changes with the new truck box:
Saddles – All saddle boxes now feature tie down points. The plastic carrying case & level holders are no longer included with the truck box.
Lo-Sides – All boxes now feature tie down points. Low profile lo-sides will no longer have driver side & passenger side models. Consolidated SKUs with universal versions. The divider and tray system have been removed from the new truck boxes. The new 180/184/185 models have been shorted to 41″ allowing a saddle box & lo-side configuration to be uplifted on short bed trucks like a Ford F-150 5.5′ beds.
Available Finishes:
White – Steel
Gloss Black – Steel & Aluminum
Clear – Aluminum
Textured Matte Black – ALL Aluminum
Gunmetal Gray – NEW – Aluminum
Alabama Ladder Co., Inc is a leading retailer of Weather Guard® products, contact us for more information.